Tarailhan Castle
AOP La Clape
Located in the heart of La Clape
---
History
SAVED FROM THE WATERS
The Château de Tarailhan and its vineyard sit on an old pond, which dried up in 1256. Donated by Amalric, Lord of Narbonne to the Delort family, bourgeois of Narbonne; the land is connected to the Merovingian bastide of Tarailhan which gives its name to the estate. The agricultural vocation of the estate spans the centuries with an orchard and an organic vegetable garden backing onto the wine estate.
Gérard Bertrand took over the reins of the estate in 2014. On the foundations of the bastide today stands a castle, an exceptional place of welcome. to biodynamic cultivation, which is the rule on Gérard Bertrand's estates in La Clape (Château l'Hospitalet and Château des Karantes).
Character & Nature
ALL IN FRESH
The Château de Tarailhan rests on land reclaimed from the ponds, on the north-east facade of the La Clape massif. n its shadow, on under-elevated land, the vineyard of Tarailhan rests on a clay-limestone soil which absorbs and restores to the vines the refreshing influences of their environment.
Thus, by its protected and shaded exposure, Tarailhan is an exception within the arid and windy terroir of La Clape and benefits from a freshness which is the key word of its terroir. The trilogy of Mediterranean grape varieties (Grenache, Syrah and Mourvèdre) can be expressed without fear of drought.

Wines
AIR AND LOOK
In red, in rosé, as in white, the wines of Château de Tarailhan have in common a freshness which is their signature on the hot and arid terroir of La Clape. Biodynamic cultivation reinforces this expression of freshness, resulting from the meeting of grape varieties at their best on revitalized soils.

In white, the blend of Bourboulenc (the emblematic grape variety of La Clape in white) , Grenache Blanc, Roussanne and Viognier, went into barrels after blending.

In rosé, Gérard Bertrand, herald of exceptional Languedoc rosés with La Villa du Château La Sauvageonne (crowned best rosé in the world by The Drinks Business) finds in Tarailhan a promising terroir to pursue its quest for excellence in rose. The blend of Grenache, Syrah Mourvèdre is aged for six months in new barrels to gain complexity.

In red, the Mediterranean trilogy of Grenache, Syrah and Mourvèdre macerates and ferments separately in vats before being blended for twelve months aging in new barrels.
Chateau de Tarailhan,"Freshness of La Clape"
n. Mr. (Occitan, tarail-han: dug place) estate located on the basin of an old pond whose original freshness it has preserved, which is reflected in its wines.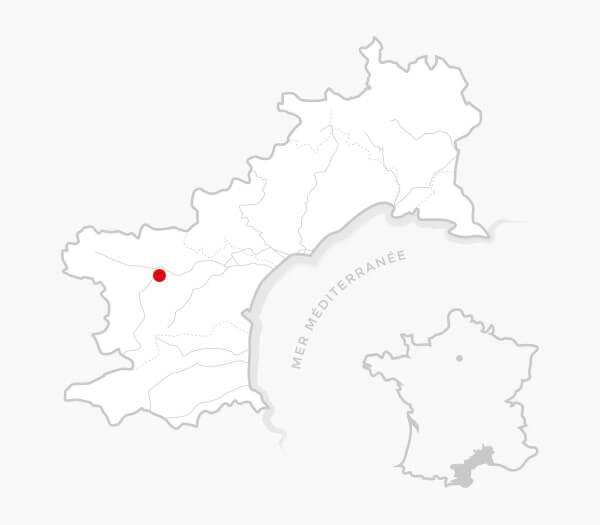 ✕